On Thursday 20th September TRIbuild Solutions held their first of an annual fundraising football tournament on behalf of Mates in Mind.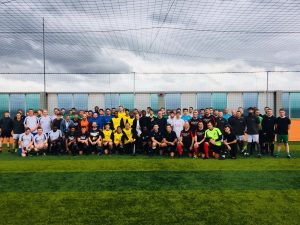 The event proved to be a fantastic occasion, which gathered a mix of businesses that operate across the UK construction industry. Guest's included Balfour Beatty, Network Rail, Galliford Try Partnerships, Oakmont Construction, J Coffey, Thomas Sinden, Murphy Group, McAleer and Rush, Ballymore Group, RSE Building Services, XL Engine and DE Group.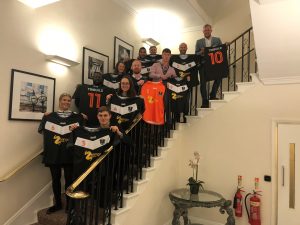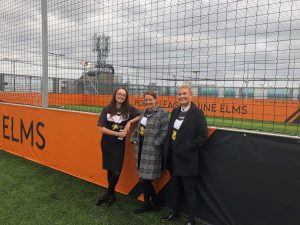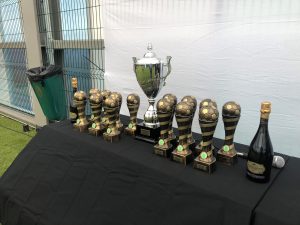 THE TEAMS IN THEIR COLOURS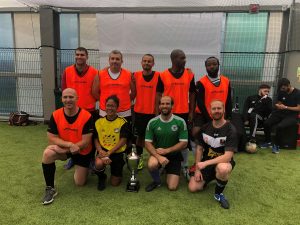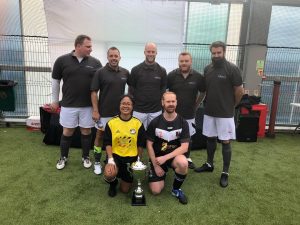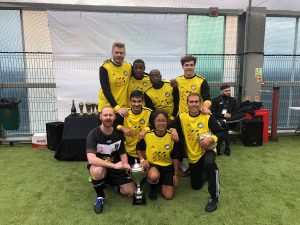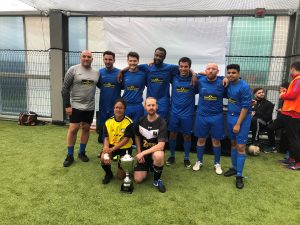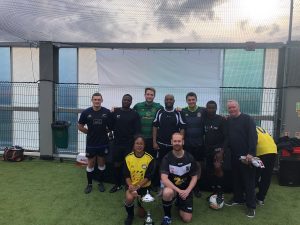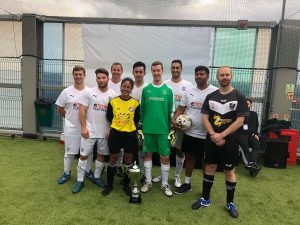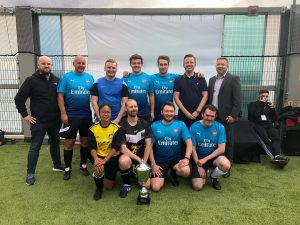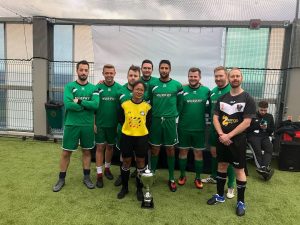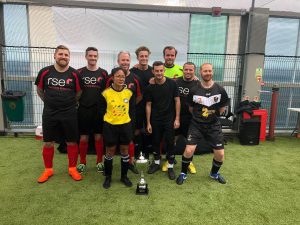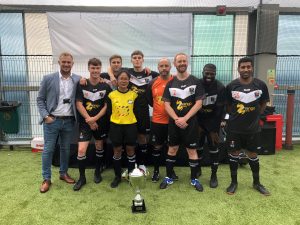 With the modern and brand new Power League venue and the backdrop of the Battersea Power station crane lighting display setting the scene, the teams warmed up with the help from John Allison.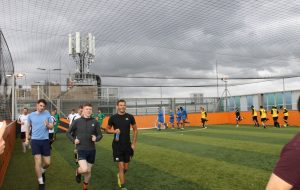 The tournament started at a ferocious pace but the legs and match fitness soon started to take effect on some.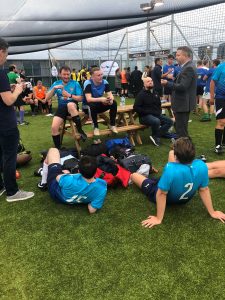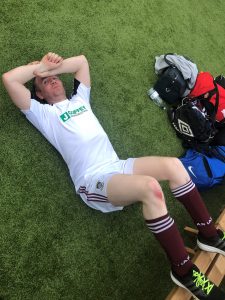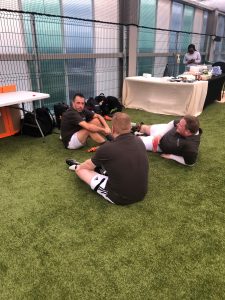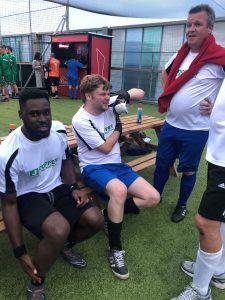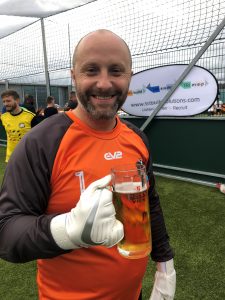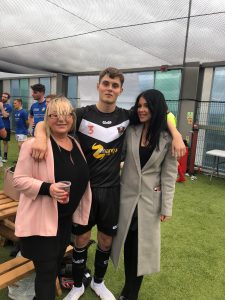 THE EVENT RAISED AN IMPRESSIVE £2800.00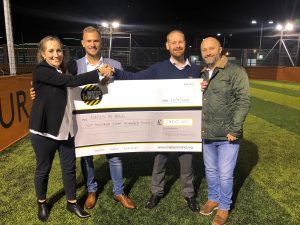 Managing Directors Bret Martin & Dean Holliday said "we are delighted with the success of the event, Phil Graham (TRIbuild's MEP Director) has done a fantastic job in driving and arranging this tournament, we are extremely passionate in promoting Mates in Mind and we will continue with our collective efforts to generate more awareness and start the conversation, we would also like to say a big thank you to everyone that was involved, the response to the invite was very overwhelming, we appreciate you taking the time out to be part of our first football fundraiser and well done to the winning team, DE Group"