We are delighted to announce that we are the first Construction Recruitment specialist to support and partner Mates In Mind.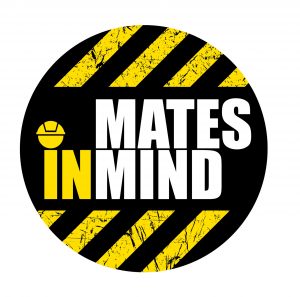 As a specialist supplier of Professional staffing to the built environment we are committed to the safety and wellbeing of everyone associated within and outside our operation.
We are particularly committed to the topic of Mental Health in the Construction Industry.
We are dedicated to making a positive change up and down our supply chain, and in order to achieve this we are working closely with experts within Mates in Mind to  create a culture and process to action the positive change we all crave.
We are all excited to watch our relationship grow with Mates in Mind, and are grateful for the opportunity to work together. We join six organisations that were originally involved in the pilot scheme such as Balfour Beatty, Wilmott Dixon, VolkerWessels, Careys, Heathrow and Tideway and we consider ourselves to be in a privileged position.
Our MEP Director, Phil Graham who spearheaded our involvement said "We are delighted to be an official supporter of Mates in Mind that is tackling mental health within the construction industry".
We believe TRIbuild are in a fantastic position to spread a positive message and help bring awareness to mental health and wellbeing within the construction industry as a whole."